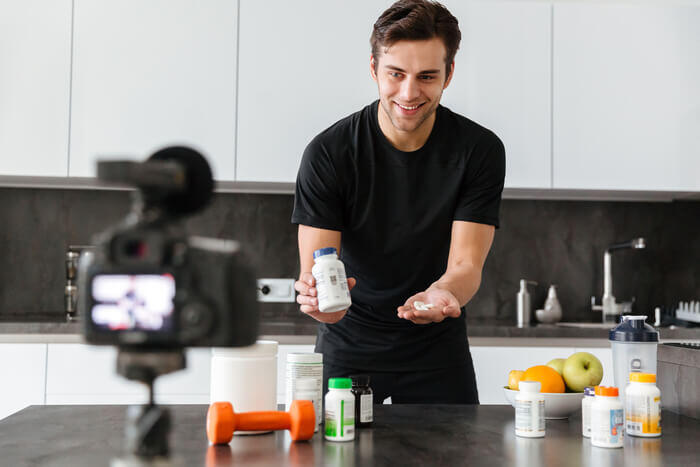 Every year at the Oscars, the biggest stars get a goodie bag.
2021 was no different. The 25 nominees for best actor, actress and best director took home freebies valued at around $205,000.
Why do rich celebs get so much free stuff? The answer is obvious: because they're influencers. When a famous actor makes a single recommendation, he or she more than pays back the value of the gift in 'free' publicity.
But actors are just one section of a growing influencer economy. Thanks to social media, anyone can accrue a following – and then cash in on their reach.
Indeed, the influencer market on Instagram alone is now worth $2.3 billion a year.
In all walks of life, people are amplifying their voices – and the most persuasive and charismatic individuals are cutting through as never before.
This is certainly true in healthcare.
Pharmaceutical companies know that every field has its key opinion leaders (KOLs). These are the individuals whose views have the biggest influence on sales and brand perception.
Obviously, it makes sense to identify and target these people. But how?
For many companies, the method is simple: leave it to their medical representatives (MRs).
Typically, the MRs draw their conclusions from literature searches and peer-to-peer surveys. They also factor in face-to-face conversations, emails, and KOL participation in webinars, conferences, and congresses.
From this material, they then characterize each doctor's academic and professional background, medical practice, professional affiliations, and influence in the industry. They might do their 'analysis' by entering their numbers into an Excel document.
But the process is deeply flawed. It is fragmented and subjective.
Why? Because MRs are not data specialists. Their sources are often siloed, their information outdated. They typically monitor only their direct engagements. They go on gut feelings.
What's more, they usually focus only on physicians. This ignores the non-doctors who have authority in the field, and who share their perspectives via digital channels, rather than traditional channels, such as conference papers.
Is there a better way?
Yes, there is. Let artificially intelligent machines do it.
Thanks to advances in AI, pharmaceutical companies now have the opportunity to track and evaluate KOLs with high accuracy and in real time. They can generate highly informed insights, including specific recommendations sales professionals can use to target KOLs.
Such systems work by finding the clues in the multiple data sources such as:
Company sales data

CRM data from relevant platforms

Vendor-supplied KOL analyses

Publications and congress proceedings

Web crawling tools that search online articles (news, social media, doctor message boards, etc)
An AI-based system, such as the one supplied by Lynx Analytics, will aggregate the above data and then evaluate it with predictive and graph analytics tools.
To make it easy for professionals to act on its insights, the system will present the results on a centralized dashboard. In Lynx's case, the information is divided into four areas:
Profiles
This is where users can browse the profiles of the KOLs – not only doctors, but all those who have potential to influence drug sales, such as payers, patient advocacy groups, journalists, and public servants. The listings will show their activity in digital media, professional interests, and preferred communications channels.
Influence
This section discloses information on the number of patients the KOL reaches during a given timeframe, and the percentage of the KOL's contacts that are relevant to the company potential sales.
Advocacy
In this section, the user can see whether the KOL has a favorable view of the company (or not), and his or her position on the brand adoption ladder. Her or she can also generate a promoter score of the likelihood a KOL will recommend a brand for clinical trials or studies.
ROI
The important bit: how much revenue a KOL might generate based on their prescription rate and advocacy in the industry. This section also shows the cost to engage with each KOL.
Another useful facet of the Lynx solution is its ability to let users zero in at the level of the individual KOL, and also zoom out to get an aggregated overall picture.
The micro view identifies the specific attributes that each KOL offers in terms of value, advocacy, and revenue. Meanwhile the macro view reveals whether or not a company is improving its engagement with all KOLs in terms of value, engagement, touch points, revenue and marketing costs.
Finally, there's segmentation. Users of the Lynx tool can explore the impact of KOLs broken down by geography, profile, influence, advocacy, performance, or other chosen attributes.
For example, a company could select a specific brand in a specific sales territory. It could then choose a segment, and see the combined monthly revenues/potential revenues for that cohort; as well as the average revenue per KOL. The analyses can also generate average promoter scores, ROI, and other metrics.
It's even possible to create a 'segment of one', revealing how to engage with an individual doctor in the most strategic way.
Pharmaceutical companies cannot afford to ignore the rising importance of KOLs in the new media climate, where everyone has a voice. They need to assign the job of analyzing the activity of influencers to data specialists, not medical representatives.
Happily, this is all possible. New analytics and AI tools can deliver accurate, comprehensive and objective insights – and present them on user-friendly dashboards.
For pharmaceutical companies, it offers an unmissable chance to influence the influencers.

You can read more about how data analytics can help Pharmaceutical firms modernize engagement with key opinion leaders and improve sales performance in this white paper below: