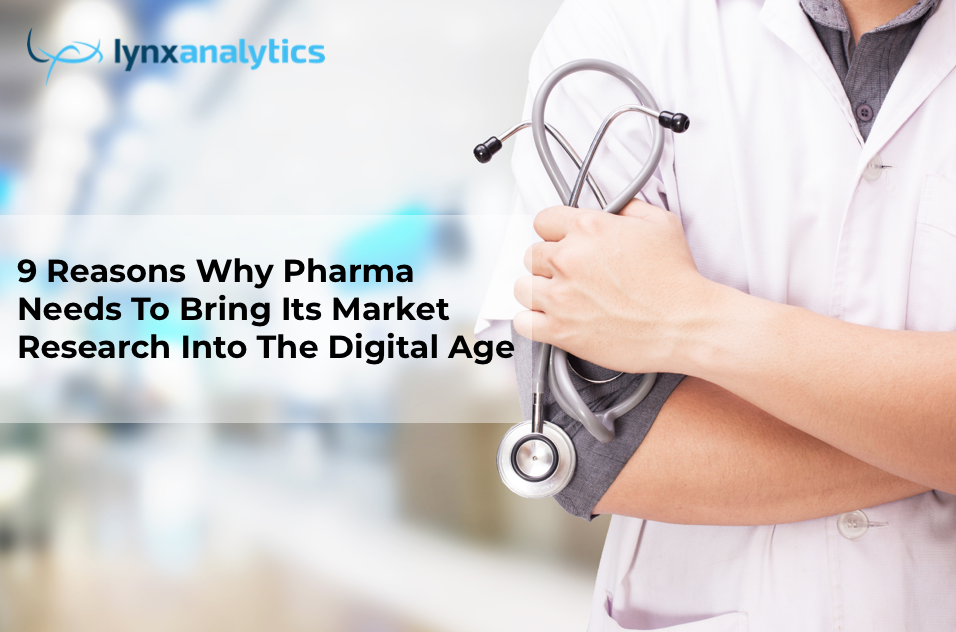 Do you keep all your contacts in a ring binder? Do you send your photos to the lab to be developed? Do you listen to music on cassette tape?
No, of course you don't. The world has gone digital, and in every area of our lives we use electronic communication, touchscreens, software-as-a-service and the cloud to make things simpler.
But not ATU studies.
In the pharmaceutical sector, the way companies do awareness, trial, and usage (ATU) studies remains stubbornly 'analogue'.
In a typical study, a team of researchers will interview hundreds of doctors. Each researcher will ask dozens of questions related to brand awareness and KPIs. Ultimately, they will compile the results in 200-page plus reports.
This is the way it's always been done. But is it the right way?
Well, obviously no. But why not? Here are nine reasons.
ATU projects take months
Every new ATU study consumes a lot of time. New projects have to be planned in advance. Researchers have to be hired, and targets identified. This takes a huge amount of coordination.
They cost too much
It's estimated that the typical healthcare brand spends nearly $2.5 million a year on a ATUs research. But that's just doing the research. Include the time you spend collecting and analyzing the data, and you can add (possibly) millions more.
They generate too much irrelevant information
In a typical ATU study, your researchers will ask around 40 questions. They need to. It takes so much work to find interviewees. Once you have them on the line, you don't want to waste the opportunity. But this just creates 'noise' – irrelevant information you will spend valuable time discarding later.
Finding new respondents is hard
Your teams can't keep going back to the same group of prescribers month after month. It devalues the data. You need variety. However, it takes time and effort to identify willing new respondents.
ATU studies are not 'real-time' - analysts have to wait till they are complete to review them
Because they take so long to set up and coordinate, most analogue ATU studies are bi-annual or quarterly. This means that, while they can yield rich generalized data, ATU insights cannot reflect real-time market factors. The data is mostly 'reactive' too. It is not good for yielding predictions about future behavior.
It takes time to modify the questions for the next survey
There is little value in making ATU surveys a 'set-it-and-forget-it' process. Companies need to amend their studies to reflect new market conditions and strategic aims. But in a manual operation, it take a lot of work to decide what to change – and to make those amendments.
ATU studies can be unpopular with medics
Let's be honest. Most medical professionals know that they need to work constructively with pharmaceutical firms to fuel the development of new medicines. But they dislike hour-long Q&A sessions that take them away from their real work. The optimal length of time for a survey is actually two to seven minutes.
Unexpected events - regulation, M&A etc – can reduce their usefulness
You've taken weeks to hire your researchers, assemble your questions and fine tune your scripts. The project is nearly done, then – boom – there's a new regulatory ruling and your study becomes irrelevant.
The way the questions are asked can skew the answers
The phrasing of a question matters. As one famous example proves, when you ask someone "have you stopped cheating on your spouse?", there's no right way to answer. So market researchers work hard to frame questions in a way that weeds out bias and elicits the most honest responses. But researchers learn new things about phrasing all the time. 'Old school' ATU studies don't give them the chance to make changes on the fly.
Happily, there is a better way. New digital ATUs replace laborious phone calls with automated online interviews. This reduces typical survey length from 37 questions to 7. As a result, companies can run more studies, and modify them constantly to reflect market changes. They can blend in data from other sources such as news, social media, and online forums to make the data even richer.
Best of all, agents can interpret the results on live dashboards that display data on easy-to-read graphs and charts.
Lynx Analytics developed a digital ATU platform in collaboration with a leading pharmaceutical company.
It uses machine learning techniques to deliver predictive analytics. Read more about the advantages of digital ATUs and the Lynx Analytics solution in the free White Paper below.