Free Download
How to Get Insights About Individual Customers
Before the Know-Your-Customer (KYC) Phase
Banking is changing. Technology and the widespread adoption of smartphones have left almost no industry untouched. A reflection of this can be seen in the sheer number of Fintech companies and products now available.
One substantial element of this innovation is the proliferation of banking apps. Since becoming widely available in just the last decade or so, banking apps have surged in popularity. In the UK, for example, mobile banking is projected to overtake in-branch banking by 2021, and similar trends can be seen elsewhere in the world. This upward trend makes it a key area of interest for financial services companies, with substantial benefits for those who adapt quickly.
So, with banking apps clearly being of growing significance to the industry, how can banks get their customers to download and use their specific apps more? In this article, we'll look at why apps are so important, as well as how financial institutions can capitalize on the trends and ensure maximum uptake and engagement in the evolving world of banking.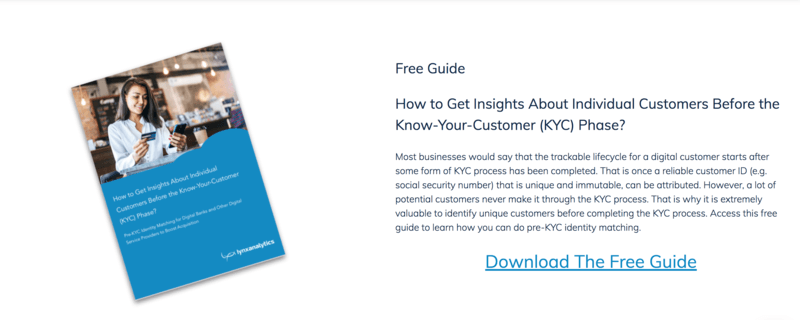 The Future of Banking
Smartphones are now used by billions of people worldwide, so the potential market for integrating banking with smartphones and apps is phenomenally large, and still largely untapped on a global scale.
One of the most significant changes in the marketplace in recent years has been the emergence of purely digitally based banks, also known as neobanks. Whereas apps and websites represent secondary channels for traditional banks, they are the fundamental infrastructure for neobanks, whose customers use smartphones exclusively for every banking service. In Europe alone, the number of neobank customers has increased by over 15 million since 2011 and an estimated 20% of the population could be customers by 2023.
Neobanks, such as Chime in the US, WeBank in China and N26 in Europe, are booming, and have, in many ways, set the gold standard of mobile banking that the traditional banks are now trying to match. The rapid growth of these companies is mostly owed to their convenience and simplicity, with users being able to log on and access all the necessary banking features from anywhere.
In addition to neobanks, Fintech revolutionaries like Alipay, the primarily app-based payment service operating in the Asian marketplace, have also been adopted by hundreds of millions of people worldwide. This scale of growth demonstrates that access to services via mobile phones is instrumental to the ongoing success of financial service companies.
How Analytics Can Help
User Acquisition
Ensuring that customers download an app in the first place is the most important part of any digital strategy. Maximizing downloads involves using multiple marketing channels to reach customers and convince them that your app is worth it. For large institutions like banks, this will generally require a combination of online and offline marketing, and the targeting of existing customers as well as new ones.
Fortunately, Customer Analytics can assist greatly with marketing efforts by providing insights into the existing customer base. Typical KPIs for Customer Analytics include:
Number of accounts/products adopted

Transaction quantity and frequency

Average transaction value

Transaction to account balance ratio

Total funding of accounts
By combining this with third-party data such as location and demographic data, banks can use the concept of lookalike audiences to:
Identify the most profitable customers and extrapolate for large-scale acquisition

Assess the effectiveness of existing campaigns across multiple channels

Predict the impact of campaigns
Applications of analytics such as these can directly translate into increased download volumes, helping to save business resources and increase the impact of marketing efforts.
Boosting Engagement & Revenue-Generating Actions
Once customers have downloaded an app, the next step is ensuring that they keep it, regularly use it, and take actions that will generate revenue. App Analytics is instrumental to this ongoing task. It provides crucial information about individual customer usage patterns to optimize the in-app user experience with better UI, workflows, transaction support, etc. Analytics can also help with messaging automation and chatbots.
Finally, banks can use analytics to predict or infer more complex information such as credit scores and future profitability for existing customers as well as new ones. This allows banks to understand their customers at a deeper level, focus on the ones they want to retain and nurture them with relevant products and incentives.
Banks That Are Doing it Right
Chime
Chime is considered a pioneer in the banking space and is the most prominent digital bank in the USA, with several million individual accounts having been opened since the company was founded in 2013.
As an exclusively digital bank, Chime's ability to attract and retain app users has been absolutely fundamental in the company's ongoing success. This has largely been achieved via great app design, as well as the inclusion and marketing of exclusive in-app features not offered by other banks. Importantly, the app-based nature of Chime allows the bank to collect usage data and optimize the ongoing business strategy.
Monzo
A true example of a neobank, Monzo is the most successful digital bank in the UK. Monzo has achieved this success with no physical presence, just a combination of adept advertising, slick app design and interface optimization, and reading their market very accurately. The use of data analytics has been vitally important to this success, helping the company to lead the UK market in many of its approaches to marketing and app design.
The Monzo app introduced a number of innovative features such as in-app card controls, savings pots, and a smooth user interface. Many of the traditional banks did not have these kinds of user-friendly features, and many of them have still not caught up.
How to Develop A Successful Strategy
Collecting and analyzing data effectively is the one unifying feature in the approaches of the three banks above.
Data collection and data analytics have the power to provide fine-tuned insights into the way your audience is responding to your existing approach, and even how they will respond to future strategies. If you need to improve customer acquisition, analytics can help you automatically target the most profitable sections of the market and advertise to them more effectively. Want to boost engagement? Analytics can enable you to track usage data to provide detailed reports and accurate prescriptive insights on how to optimize the user interface. These examples illustrate the power of data analytics can have on mobile banking, and the wider app economy.
Data is a powerful tool for every area of a business, but it is especially relevant in the context of apps. Data collection can be built into the software, helping companies to effortlessly collect large quantities of highly targeted usage statistics. With proper guidance, this information can be used to drive further innovation, optimize retention strategies, and gain a competitive advantage over other banking providers.
At Lynx Analytics, we specialize in providing data analytics consultancy and solutions to the banking and finance industries.
We build tailored data strategies to help clients achieve their specific business goals, including the increase of app adoption and optimizing user retention. To find out how we can help you, get in touch with our team today for a free chat.
Download Free Guide