Anyone who has ever had a relationship will tell you that open communication is vital for the relationship to go on strong. However 'open communication' doesn't always happen.
We expect our partners to observe and know what makes us happy, we shouldn't have to tell them.
If he or she is suddenly out of reach for a few days, you are likely to get pretty upset. If your family and friends keep on sharing negative impressions on him or her, you will eventually be at least slightly influenced.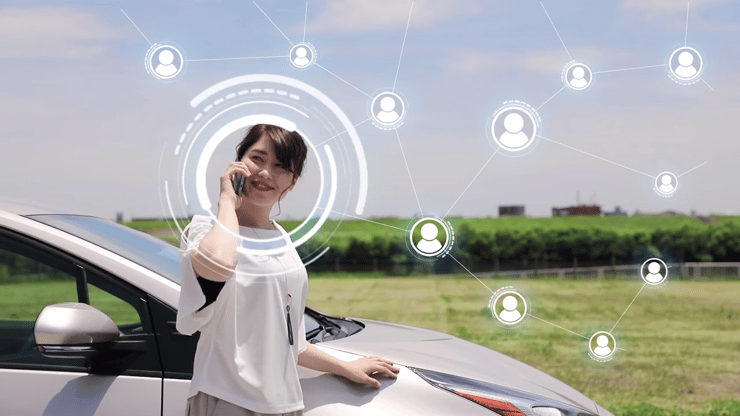 Similarly with your telecommunications service provider – if your mobile phone's reception is down and you are out of reach, you are likely to get upset. If your family and friends constantly share their bad experiences with the company, you are likely to begin having similar sentiments.
This is bad news for the telecom company. The more unsatisfied the customer is, the more likely he or she is to actively seek an alternative solution for this need (i.e. switch to a competitor telecom service provider) – effectively pulling down the telecom company's revenue with an increased churn rate.
And in a hyper-competitive industry like telecommunications, price wars seem to be the main way to attract and retain customers. Fighting the price war may help decrease churn rate, but it definitely does not do the company's revenue any favours.
So the question is – is there a better way?
The good news is – yes.
The better news is – we can show you how.
As one of the pioneers in graph technology, Lynx Analytics is constantly discovering new ways on how graphs can help our world solve problems for a better today and tomorrow, with our findings from yesterday. And one of our proudest developments yet is the Customer Happiness Index.
With the Customer Happiness Index (CHI), data-rich companies are empowered to effectively use their data to achieve business outcomes. The beauty about this solution is that no two companies' CHIs are the same – because every business is unique, and every business has its own set of goals. Equipped with our technology and expertise of our Lynx experts, businesses can now gain unprecedented access to not only attracting and retaining customers; but also highlight areas open for cross- and upselling.
So the good news is – there is a better way to winning customers outside fighting the price war.
The better news is – Lynx Analytics has spent years of research and engineering to deliver a solution that does just that.
Now the best news is – our technology is capable of producing results in a matter of weeks, not months.
With the Customer Happiness Index, businesses are able to identify root causes to their problems – and gain the control and transparency needed to solve them.
Download our Solution Description today to discover more about our Customer Happiness Index – the science behind customer loyalty.