"We have also seen the corporate leaders starting to adopt analytics mindset and realizing the importance of analytics for decision making." – Pedro Uria-Recio, Head of Axiata Analytics
The world of data holds practically limitless possibilities and ways of reshaping our world as we know it today. From accurately understanding the needs of the people, to creating business solutions that matter and beyond – data in its entirety is a mammoth in itself that mankind is well on its way to effectively harnessing.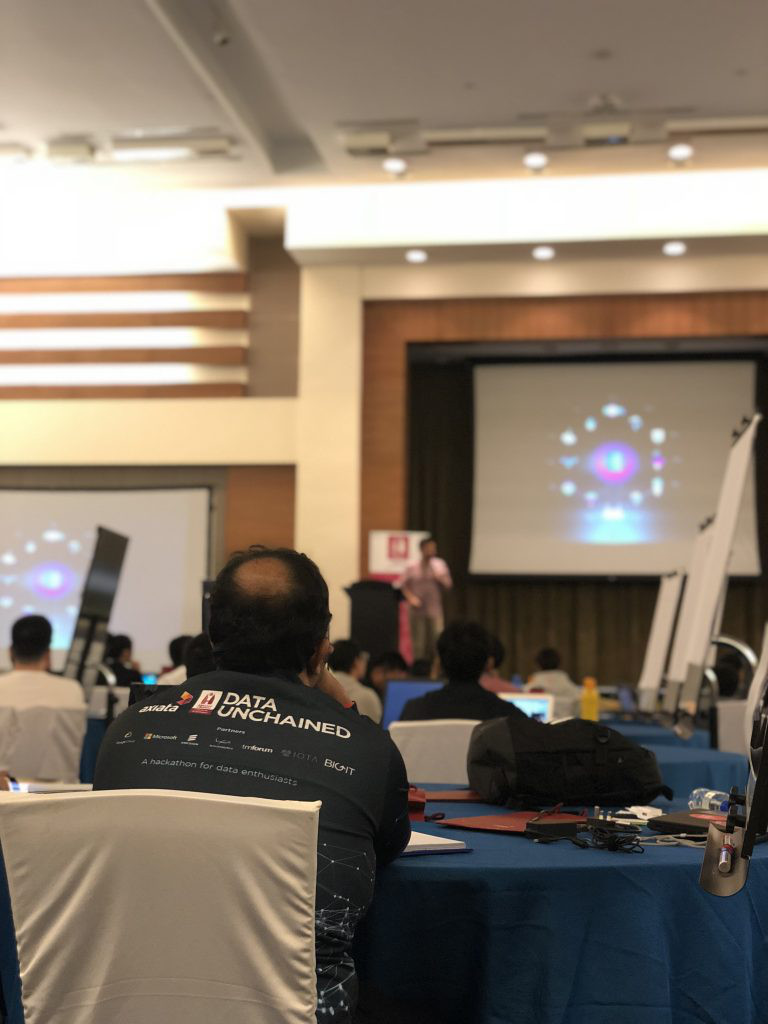 It was a great honour for Lynx Analytics to be a partner at Malaysia's largest datathon yet – Data Unchained Malaysia 2018. This exciting collaboration between AXIATA Group and Asia School of Business created a platform for both data professionals and enthusiasts to come together and unravel real-world possibilities through the usage of data. Alongside Lynx Analytics, the event also had a suite of other noteworthy partners like Microsoft, Google Cloud, Ericsson, TMForum, BIGIT and GoCar.
With over 120 participants forming 25 groups, they were all tasked to dig deep into a set of real-world data and how it can leverage on the prowess of 5G and IoT to better enable smart cars. There were great prizes at stake – with the champion group walking home with RM10,000.
The deal with further sweetened with a surprise bonus – winners would be granted job interviews for a career at AXIATA Group.
On behalf of Lynx Analytics, Gyorgy Lajtai (CEO), Dr Gabor Benedek (CIO), Timothy Lin (Data Scientist) and myself (Content Marketing Strategist), took part in this exciting event.
And so, into the wee hours into a Friday evening in Lanai Kijang, KL – the datathon began.
On Friday night, participants were thoroughly briefed on what was given to them, what tools they could use and what they were expected to submit by Saturday 10PM. Almost immediately, tension was felt because even experienced data professionals recognized it wasn't an easy task. The simplicity yet complexity of the task seemed to be that there were no real boundaries to what you can make of the data presented to you – that could've worked as a double-edged sword to the teams.
As soon as the countdown began, all the teams quickly assembled themselves and started getting to work. They all had an intensive night ahead of them – effectively having to work nonstop for the next 24 hours.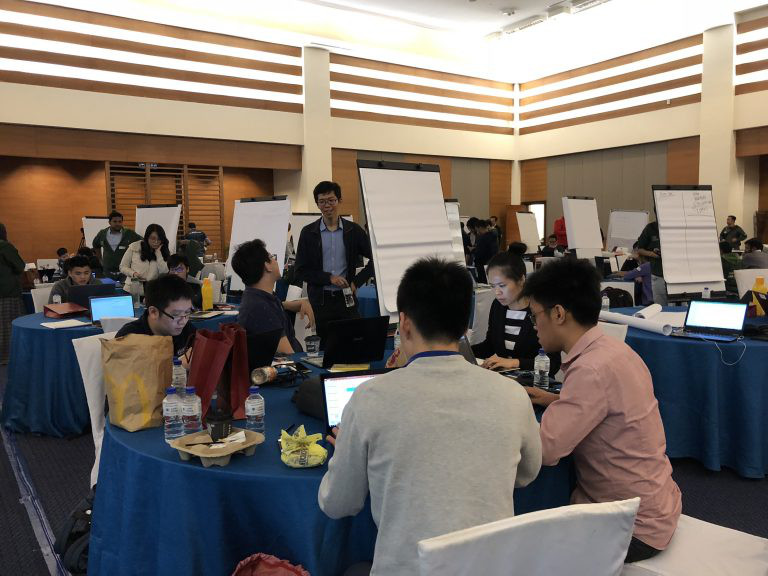 However AXIATA and ASB made sure that the participants were well-taken care of. Plenty of food and water was provided, along with shower facilities and bean bags to steal a few winks before hitting the grind again!
Personally enjoyed the Krispy Kreme doughnuts very much. 🙂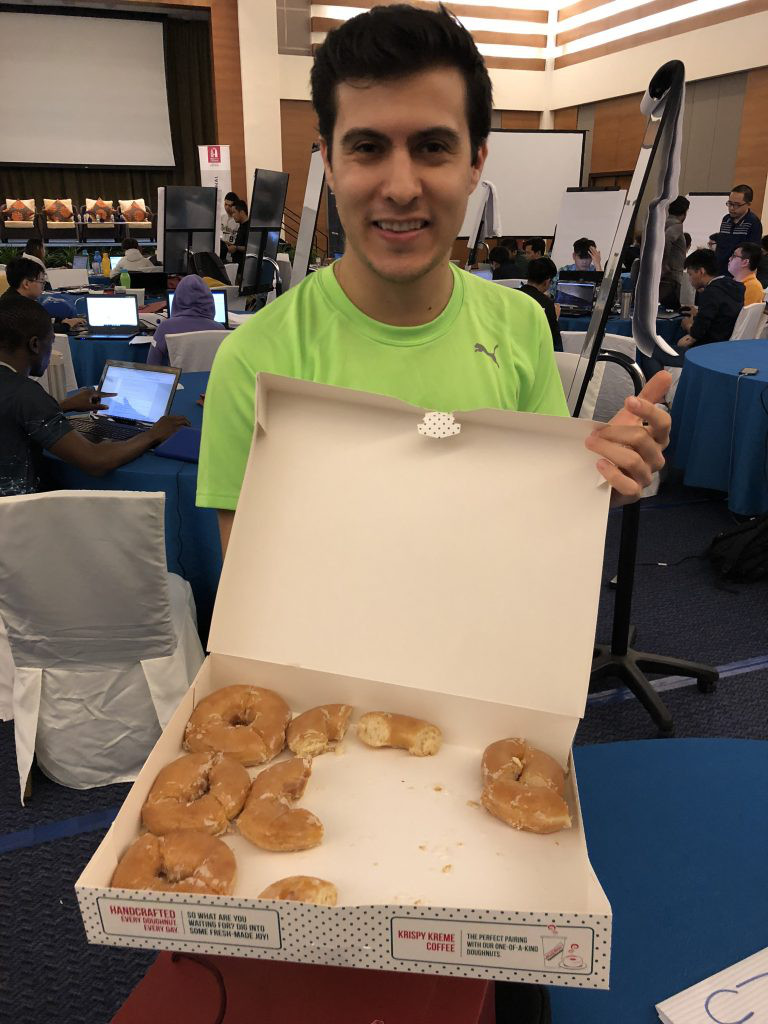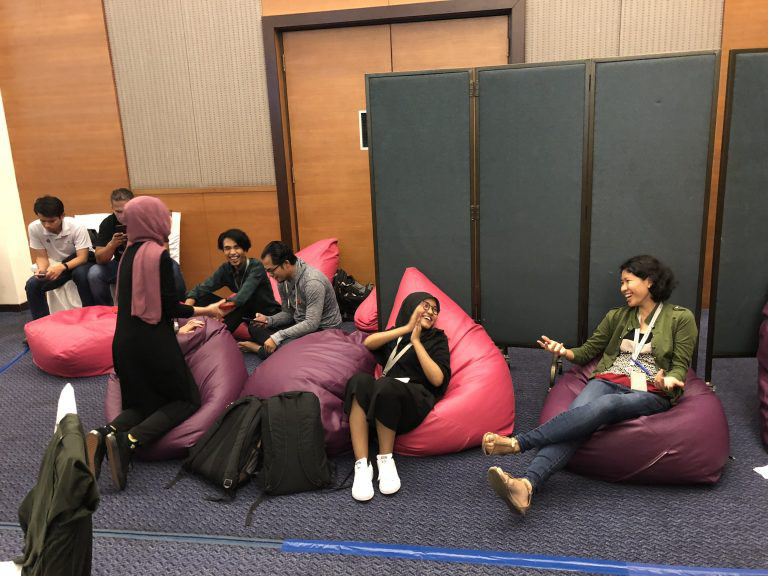 If you were there with me, you would've also been amazed at the grit, passion and intelligence all of the participants demonstrated throughout the hackathon. Even from a data expert's point-of-view, the participants showed plenty of promise. Our Data Scientist,
Timothy, commented on hearing some interesting perspectives and ideas from the participants attempting the task.
As time was closing in, the atmosphere in the hall grew more and more intense. There were moments of absolute silence, and you could only hear fierce and rapid keyboard typing.
And once it was 10PM – there was relief (and release).
The participants only had a few hours to freshen up before returning early Sunday morning for the announcement of results.
Wasn't kidding when I said it was an intense weekend, was I?
Out of the 25 participating teams, only 5 were selected to present their work in front of the panel of judges. Lynx Analytics wants to congratulate every one of the winning teams for presenting their stellar pieces of work!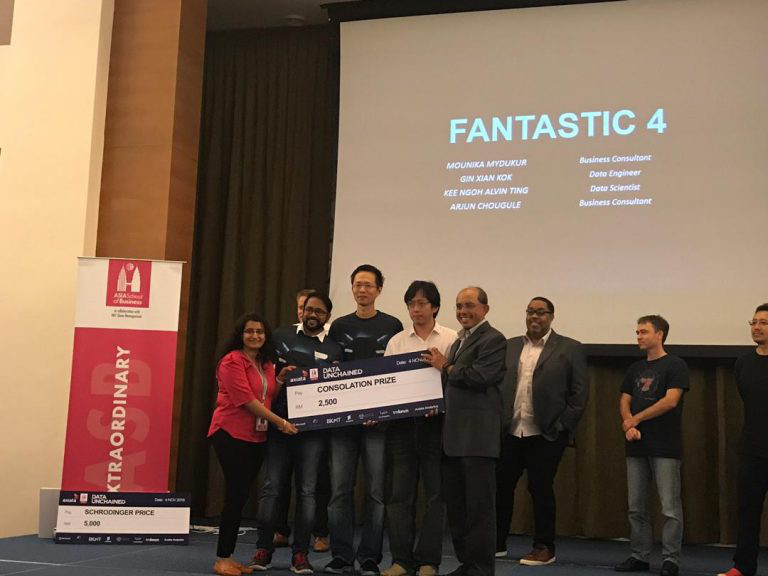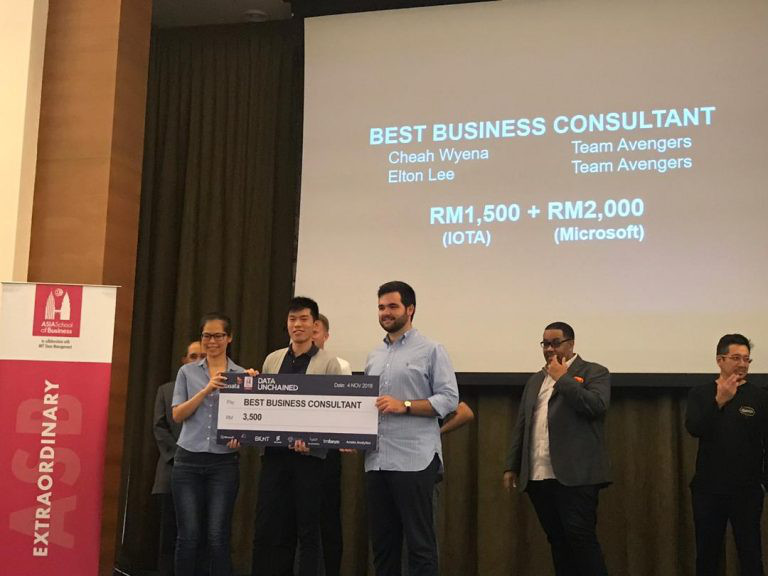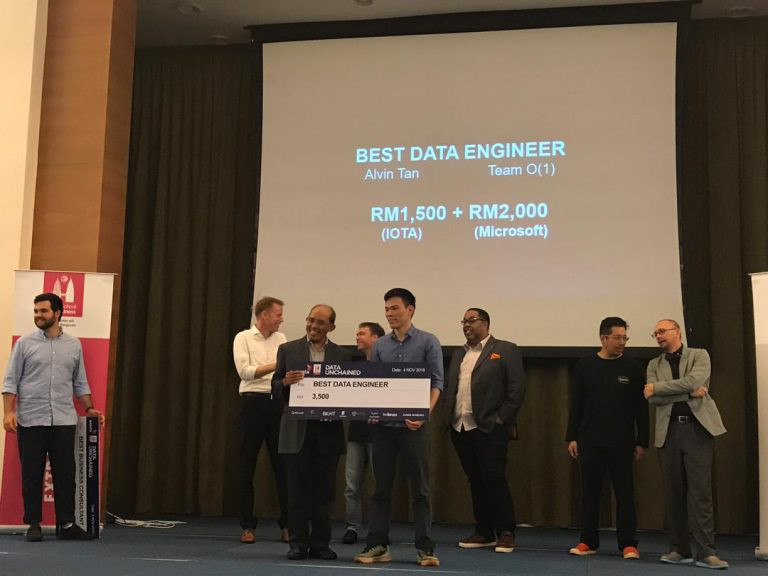 Whether the participants went up on stage to claim an award or not, he/she was already a winner in my book.
First off – to have been able to be selected to participate in Data Unchained alone was already a noteworthy feat. To top it off, every single one of them sacrificed and dedicated so many hours of endless hard work to put together such impressive entries.
Another set of winners are the incredible people that managed to organize and run this amazing event! Huge round of applause and thanks to all of you.
For all the contestants, it was truly no easy challenge. To quote Pedro Uria-Recio (Head of Axiata Analytics) once more, "I think the team should have the right skill sets from technical and business fields to form the perfect team. … 'Do it with passion' is the key thing I am seeking from the talents."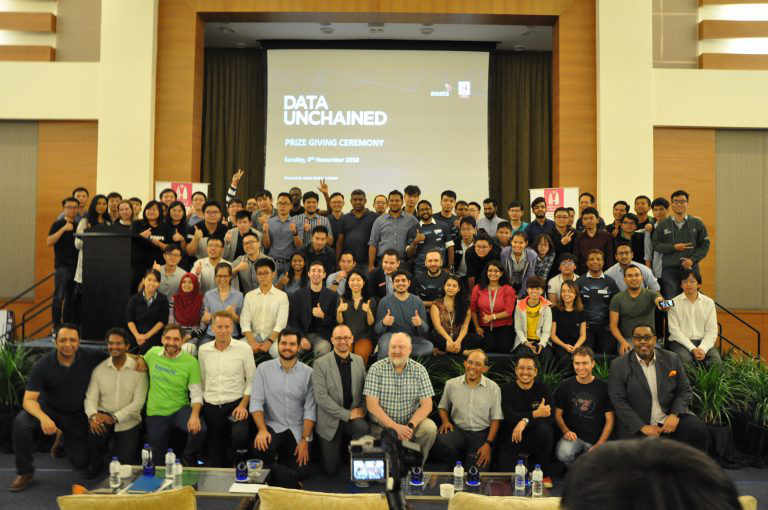 The event was an incredible experience – but what I found most valuable about Data Unchained Malaysia 2018 was their successful creation of a platform for data
professionals and enthusiasts alike.
At the event, you were surrounded by not only individuals who have studied and worked with data as their profession – but also people with a keen interest and joined because they were hungry for the exposure and experience this hackathon could give them.
Data Unchained Malaysia 2018 helped to further ignite a sense of curiosity and drive toward discovering more with data and encouraging people to discover their potential in the field – and definitely hope to see more like it being organized.