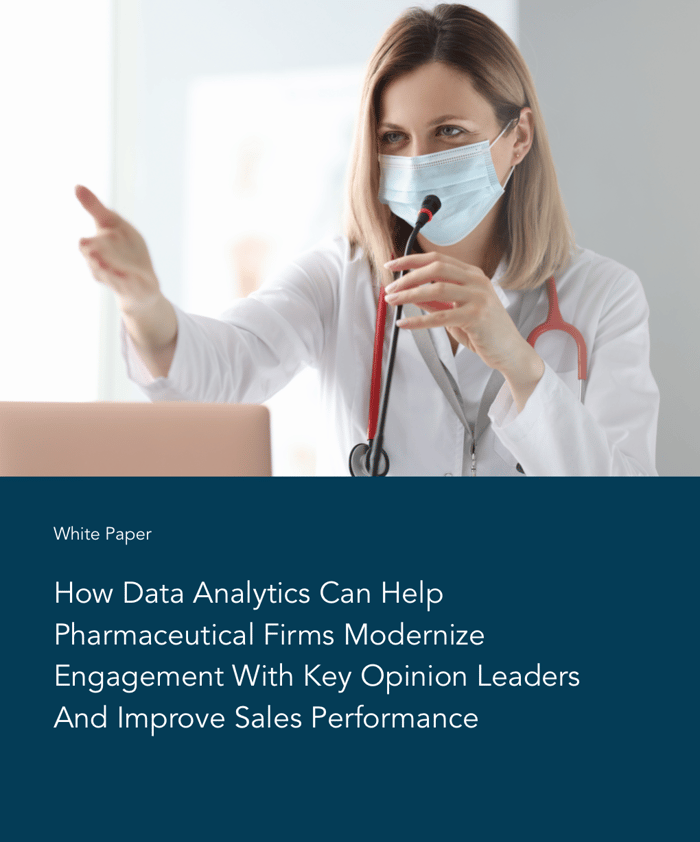 White Paper
How Data Analytics Can Help Pharmaceutical Firms Modernize Engagement With Key Opinion Leaders And Improve Sales Performance
Pharmaceutical companies have a significant opportunity to improve sales by using data analytics and artificial intelligence to guide their engagements with health care professionals (HCPs), especially key opinion leaders (KOLs) who influence brand adoption.
The approach, developed for pharmaceutical firms by Lynx Analytics, integrates internal and external data sources and tracks and evaluates KOLs in real time. The approach generates highly informed insights, including specific recommendations sales professionals can use to target KOLs.
In this white paper, learn how you can gain a comprehensive, non-biased view of the KOL population, KOL segments, and individual practitioners, including their current and potential influence on revenues and which KOLs to target and how, and when to interact with each one so a sales force can systematically focus its efforts on what matters most: nurturing each relationship to improve marketing effectiveness and sales performance.