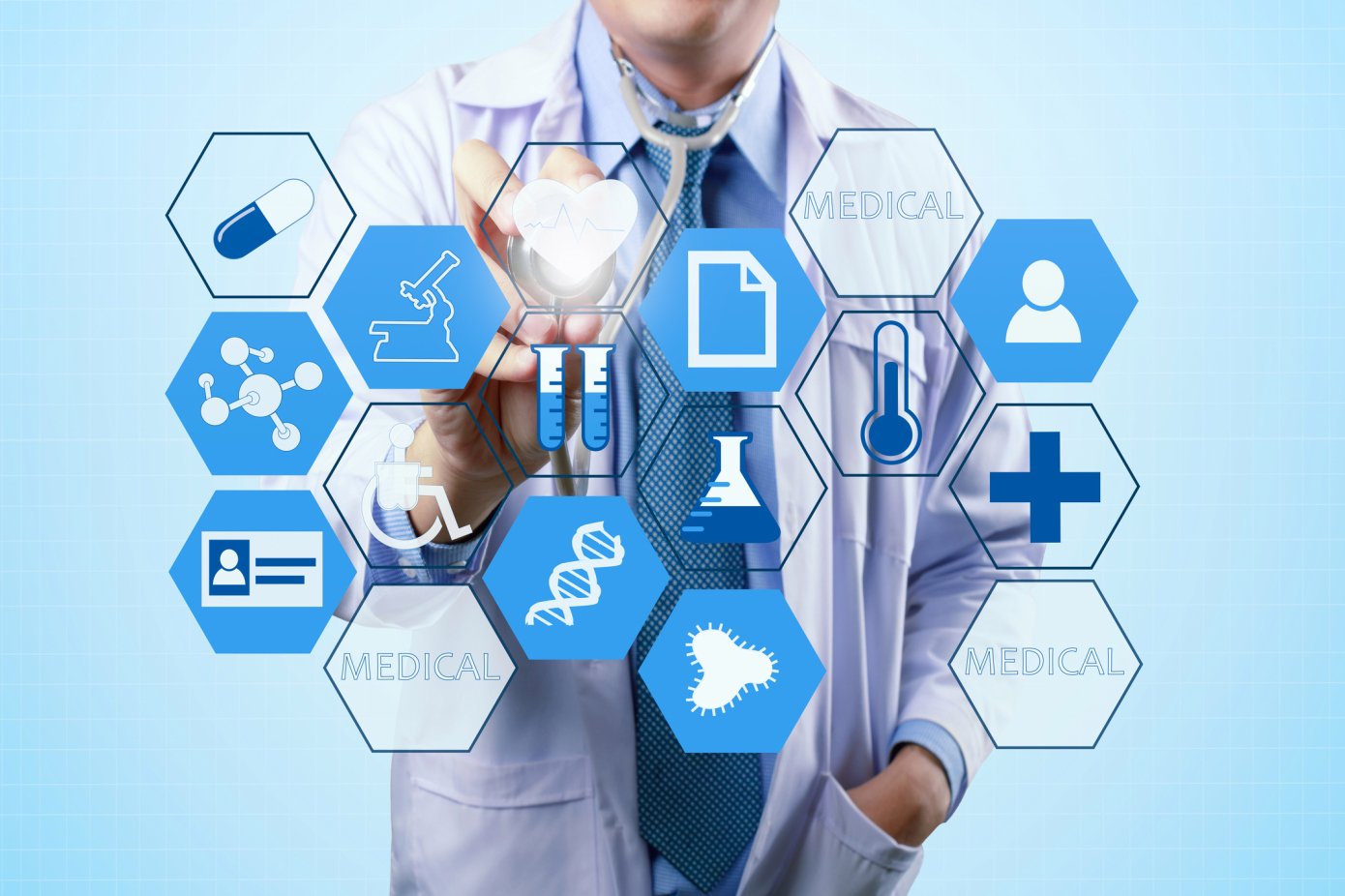 According to a recent report, pharmaceutical companies stand to lose anywhere between 45% to 75% of their potential cash flows in the next 10 years if they fail to invest in advanced data analytics. Up to almost a third of that possible growth will come from implementing such technologies across market access, commercial, and medical functions. Are you on track? Read on to discover how data analytics can optimise your sales and marketing efforts – and prime your organisation for commercial success.
Table of Contents
Introduction: Why Your Life Sciences Company Needs Data Analytics
Consolidate, Integrate and Analyse Data from Disparate Sources
Sync Multi-Channel Engagements for Seamless Messaging
Digitise ATU Market Studies for A Superior Experience
Optimise Identification of High-Potential HCPs and KOLs
Attract HCPs and KOLs Through Personalised Marketing
Carry Out Successful Closed-Loop Marketing Initiatives
Make Effective Pricing Decisions Across Various Markets
Conclusion: Working with the Right Data Analytics Provider
Introduction: Why Your Life Sciences Company Needs Data Analytics
The evolution of the pharmaceutical industry
The global pharmaceutical sector has seen many changes in recent years – particularly on the commercial end. The industry's digital transformation has been greatly accelerated by the pandemic, thus shifting the focus of how products are marketed and sales are driven.
The range of platforms that an organisation can use to ply its products has increased, with digital channels now forming an indispensable part of overall sales and marketing efforts. Companies are pushing out more high-tech offerings, better formulations and cheaper alternatives. And all-important healthcare providers (HCPs) want increasingly personalised and holistic sales interactions that go beyond a one-size-fits-all product pitch.
The result? A myriad of hurdles that pharmaceutical companies must navigate in order to ensure their continued success in a highly competitive industry.
Commercial challenges facing life sciences companies
Curious as to how much pharmaceutical companies invest in marketing their products? A JAMA Network study revealed that spending on medical marketing in the US increased from US$17.7 billion to US$29.9 billion from 1997 through to 2016. Of that lofty figure, marketing efforts geared towards HCPs by pharmaceutical companies accounted for the bulk of promotional spending, increasing from US$15.6 billion to US$20.3 billion.
Clearly, pharmaceutical marketing is serious business. Which just goes to show the importance of having a robust and clear-thinking strategy to overcome the commercial hurdles facing the industry today.
One of the key challenges is that the traditional in-person sales model has changed. Due to Covid-19 regulations, sales representatives must now largely pitch HCPs though a screen, rather than from within their offices. Based on a McKinsey & Company report, while more HCPs were willing to accept in-person visit from sales representatives as the pandemic eased – this number rose from 18% in May 2020 to 31% in September 2020 – a significant portion of those surveyed still preferred to restrict their interactions to virtual channels. Hence, companies should double down on developing successful strategies for online sales and marketing to support their in-person efforts.
The digital realm has introduced a host of new channels that businesses can use to court potential customers: including email, social media, messengers, remote or video calls, podcasts and webinars. It is therefore advised to adopt an integrated multi-channel approach that makes effective use of these different platforms.
According to a global Accenture study, many HCPs want more tailored and relevant interactions with sales representatives that go beyond a generic product pitch. This will require the appropriate methods to get a better understanding of their unique needs. Organisations can also make sure that they are partnering with the right key opinion leaders (KOLs) by optimising their targeting and engagement efforts.
As the industry's digital transformation further gathers pace, businesses can digitise, streamline and enhance their market research to save both time and money. They should have the proper systems in place to devise forward-thinking marketing strategies that cater to different market conditions. And companies would benefit from possessing the necessary tools to track and adjust their commercial initiatives in real time.
Not sure how to begin? Don't worry, we've got you covered.
How data analytics can help your organisation
What's the foremost tool you can use to overcome these challenges? The answer is data analytics. Many life sciences companies have long employed such technologies in other facets of the business. For instance, it functions as the backbone of clinical trials, where it's used to facilitate and optimise everything from development, monitoring and analysis to patient recruitment. And when applied to the commercial aspect of a company, it can transform your sales and marketing approach.
At its core, data analytics entails the collection, integration and processing of disparate data points to attain powerful and granular insights. This statistical and qualitative process draws on cutting-edge techniques including data mining, predictive modelling, AI and machine learning. By removing guesswork and generating future-focused insights, it empowers companies to make business-critical, profit-optimising decisions with greater clarity, confidence and speed.
The life sciences industry has embraced big data as a tool to transform their operations. Statista predicts that global big-data investment in healthcare will reach US$7 billion in 2021, up from US$4.7 billion in 2018. And MarketWatch anticipates that the worldwide big-data analytics healthcare market will register a year-over-year growth rate of over 23% between 2019 to 2028, as companies accelerate their digital transformations.
Rather than adopt a wait-and-see approach, time is of the essence when it comes to incorporating data analytics into your organisation. A McKinsey & Company report revealed that pharmaceutical companies who fail to invest in advanced data analytics stand to lose anywhere between 45% to 75% of their potential cash flows over the next decade – with up to almost a third of that possible growth coming from implementing these technologies across market access, commercial and medical functions.
By leveraging these tools, you can use the power of big data to fine-tune your commercial operations and improve your bottom line. Ready to get started? Read on for our guide to how data analytics can allow your pharmaceutical company to flourish long into the future.
Consolidate, Integrate and Analyse Data from Disparate Sources
Data analytics has underscored the pharmaceutical industry's digital transformation. But why exactly is it essential to driving successful bottom lines? Simply put, it gives businesses what they need, but don't often have: access to precise, meaningful and predictive data-defined insights that can be leveraged into making profit-optimising decisions.
First, data-mining software amasses a large amount of information from both internal and external sources. This can include a company's commercial figures; customer records; CRM statistics; survey results; and web-crawling data. It then sorts through the sprawling mass of data to determine what is relevant, and organises it in an orderly fashion – all in a time- and cost-effective manner. This goes beyond the scope of legacy data systems, which are comparatively slow and expensive.
Of course, aggregated data serves little purpose without the proper interpretation. Once the data is consolidated, it is integrated, processed and analysed using advanced analytics software, which includes a combination of AI-powered data-processing methods and machine-learning technologies.
These comb through and interpret the data to generate in-depth, predictive insights that can be used to address various challenges: such as targeting HCPs through better sales approaches; forecasting the impact of changing conditions on marketing strategies; and tweaking commercial initiatives in response to real-time feedback.
Such was the case for a global life sciences organisation, which enlisted Lynx Analytics to support its digital transformation and improve its customer engagement. The Lynx Analytics team engineered a software solution that integrated data from disparate sources into a holistic system. This allowed the company to streamline its infrastructure and shift to a data-driven model for customer engagement. With their newly automated processes, the organisation was able to reduce the time taken to generate customer reports from three weeks to just 10 minutes.
Lynx Analytics also built a road map of tangible use cases for the new infrastructure, including using automation and advanced analytics to predict trends, forecast demand and recommend the best actions to take for a given customer or channel. The company was thus empowered to use these insights to make better business decisions.
Sync Multi-Channel Engagements for Seamless Messaging
When was the last time you purchased a product from a door-to-door salesperson? Chances are, it was years, or maybe even decades, ago. Many of our former in-person interactions have been transposed to the virtual realm – a shift that's been undoubtedly exacerbated by the pandemic.
In the life sciences industry, the previous commercial model of in-person sales visits has been upended by safe-distancing restrictions. This has opened up new, exciting and digital-centric ways of connecting with customers that companies can harness to complement the traditional face-to-face approach – even after the pandemic is over.
According to a McKinsey & Company report that zoned in on medical technology companies, 2020 saw more industry players implementing commercial strategies across a broader set of mediums. 80% of those surveyed moved some of their marketing budget to digital channels during the year, while two-thirds expected online sales to account for more than 20% of their revenue by 2025.
Rather than only focusing on face-to-face interactions, companies today can leverage a wealth of different channels to orchestrate their sales and marketing activities: these range from in-person engagements such as face-to-face meetings, medical conferences and live events; to virtual portals like email, social media, webinars and websites.
But to do this in a way that allows for commercial success, you should ensure that you're adopting the optimal multi-channel strategy to engage with HCPs. It's not easy, but data analytics is up to the task. The latter uses advanced machine-learning algorithms to analyse a range of cross-channel data, and subsequently generates granular insights that are presented in a centralised and organised manner.
Through such analysis, you can automatically profile HCPs based on their channel preferences and brand adoption. Medical representatives (MRs) are thus able to tailor the mix – and frequency – of their interactions with HCPs across different channels accordingly: HCPs who are traditionalists can receive more face-to-face visits, while those who prefer online portals are engaged through digital methods. This lets you maximise the value of each individual platform to connect effectively with your audience.
Digitise ATU Market Studies for A Superior Experience
Awareness, trial and usage (ATU) studies are vital to a pharmaceutical company's marketing and monitoring approach, as they allow you to obtain important information from HCPs – including their level of brand awareness, patient population and prescriptive behaviours. But unlike many other industries, these remain stubbornly analogue.
Can you recall the last time you noted down a phone number using a pen and paper; relied on a physical map for directions; or recorded something using a cassette tape? Probably not, as there are more effective and efficient digital alternatives. And the same goes for ATU research.
The typical ATU study is an arduous process. It involves time-consuming face-to-face interviews with hundreds of doctors, during which each researcher asks dozens of questions; and a data-collection process that usually takes months. The results are then compiled into lengthy reports that exist as information silos, as they can't be integrated with other sales and business metrics.
Not only is this time-consuming and inefficient, it's also expensive. It's estimated that the average healthcare brand spends nearly US$2.5 million a year on these studies – not accounting for data-collection and analysis costs.
And that's just the tip of the iceberg. ATU studies are often unpopular with HCPs, given how long they take to complete. It takes time and effort to find new respondents for each survey. Questions must be manually updated to reflect changing market conditions and strategic aims. And as they require months to see through, the results don't reflect real-time market factors and aren't ideal for yielding predictions about future behaviours.
But with digital solutions that draw on data analytics, you can streamline the process and obtain better insights quickly – and at a fraction of the cost.
Take the case of a global life sciences firm that wanted to digitise its ATU initiatives. It worked with Lynx Analytics to develop a flexible and customisable digital ATU survey method to enable automated online interviews with HCPs. Data analysis was used to optimise the survey by identifying and eliminating overlaps. This reduced the length from 37 questions to seven, and shrank the 60-minute interview down to 10 minutes – without compromising on effectiveness.
The consolidated data was presented as a live dashboard: in the form of smart, interactive and easy-to-read charts and graphs. Besides research gleaned through the ATU studies, the dashboard included web-crawling data from other relevant sources; metrics from the brand's internal commercial figures; and results from simulations and analyses.
By aggregating and integrating these figures from multiple origins, the software increased the reliability of the overall data. It also allowed for the discovery of synergies between disparate data points, thus offering insights that weren't possible before.
The software also generated highly accurate predictions of brand interest and sales up to two to three months ahead of time. The company could then draw on this information to make future-focused decisions to optimise revenue.
Indeed, digitising your ATU studies will allow you to modernise your research with online tools and data analytics. In doing so, you can obtain forward-thinking insights that can lead to better business outcomes – and potentially save you a fortune.
Optimise Identification of High-Potential HCPs and KOLs
When it comes to marketing their pharmaceutical products, many companies choose to work with KOLs who can greatly influence brand adoption. This segment largely consists of reputable HCPs that are recognised in their respective fields for their research and expertise, or who serve a large patient population. Hence, their endorsement of a product – and subsequent patient prescriptions – carries much weight, and can convince other HCPs to do the same.
But things get tricky when it comes to determining the right KOLs to partner with. Many companies leave this up to MRs, who evaluate individuals based on factors including literature searches, peer surveys, face-to-face conversations, academic backgrounds and professional affiliations. However, this analogue strategy won't get you the best insights.
For starters, it's fragmented and limited: the ad-hoc approach relies on siloed and often outdated sources, and restricts its monitoring to direct engagements. MRs also typically focus on established physicians, thus ignoring rising doctors or non-doctors with authority in the field. MRs also tend to make choices based on subjective gut feelings centred on individual KOLs, rather than data-led insights that take the entire market into consideration.
The better solution is advanced data analytics. This allows organisations to track and evaluate potential brand partners with high accuracy and in real time – so they know who to approach for the best commercial results.
Specifically, graph analytics – which can uncover hidden patterns, behaviours and preferences across communities – is a useful tool to employ for this purpose. It works by harnessing data from a range of sources, which is then processed and modelled using graph-based algorithms to explore relationships between connected entities and reveal insights into close-knit networks. This can help with identifying the influential KOLs that hold sway in their respective communities.
Such advanced data analytics was the approach of choice taken by a global pharmaceutical company, which partnered with Lynx Analytics to optimise its KOL engagement. Lynx Analytics devised an AI-based system that aggregated relevant data from different sources – including the company's commercial data, CRM statistics, vendor-supplied KOL analyses, publications and information gleaned from web-crawling tools.
After the data was integrated, it was analysed using different data science techniques and presented via a live, centralised and user-friendly dashboard. The latter offered granular insights into KOLs' profiles, influence and reach. It also forecasted the likelihood of a KOL recommending the brand for clinical trials, as well how much revenue a KOL might potentially generate for the company.
Besides a micro-view setting that zoned in on individual KOLs, the software's macro-view option allowed the company to gain comprehensive insights into their overall KOL activities. The software also included a segmentation tool that could be used to explore the impact of KOLs broken down by geography, influence, advocacy or other chosen attributes, which allowed for even more specific insights to be obtained.
Additionally, data analytics can help to optimise the brand-adoption ladder profiles of HCPs and KOLs. Such software uses machine-learning algorithms to generate a specific rating that indicates how convinced a customer is of the brand – thus empowering businesses to streamline their identification and targeting efforts. And by relying on data-centric tools rather than estimations from MRs to come up with these ratings, you can obtain more accurate analyses.
Given the competitive industry landscape, it's important for companies to optimise their HCP and KOL engagement efforts to increase brand adoption. By having MRs with data-driven software and analysis, you can attain granular, comprehensive and objective customer insights that will ultimately help to improve your bottom line.
Attract HCPs and KOLs Through Personalised Marketing
So you've identified your high-potential KOLs, and you have your list of other HCPs to approach. Now comes the hard part: getting them on board as ambassadors for your brand.
Previously, the method for pushing out your products to these individuals – and subsequently into the hands of their patients via prescriptions – was relatively straightforward. Sales representatives would conduct in-person visits to HCPs at their places of work, where they would then pitch their products.
But then Covid-19 hit. And everything changed.
An Accenture study revealed that before Covid-19, 64% of meetings between HCPs and sales representatives were of the in-person variety. But during the pandemic, the numbers flipped, with 65% of meetings held virtually. Looking ahead, 87% of the global HCPs that were surveyed want either all-virtual or a combination of virtual and in-person meetings, even after the pandemic ends.
According to the same report, the needs and wants of HCPs have also shifted. Majority of HCPs want sales representatives to have a greater understanding of their expectations. A significant number of them also believe that pharmaceutical companies do not understand the real impact of Covid-19 on them (57%) and their patients (51%). Furthermore, 58% revealed that at least one life sciences company "spammed" them with digital materials during the pandemic – the opposite of delivering relevant and personalised content.
To thrive in a competitive climate, companies should scrap the one-size-fits-all sales approach and devise personalised multi-channel campaigns that address the unique needs of different HCPs and KOLs across a range of heterogenous markets.
The good news is that with the right data-driven software, businesses can leverage predictive technologies to determine the most effective ways to target these individuals.
Using advanced machine-learning techniques, the AI-based software generates suggestions for how to best approach HCPs and KOLs. This can range from preferred channels for and frequency of receiving sales pitches to data that sales representatives can use to increase the quality and impact of their discussions. It includes a segmentation tool that presents a targeted strategy for optimising engagement with an individual doctor. And it can pinpoint where exactly customers are on the brand-adoption ladder, and recommend the appropriate tactics to meet them where they are.
Such strategies offer a solution to some of the aforementioned gripes of HCPs. And by allowing the software to dictate how to best approach HCPs and KOLs for the ideal results, newly empowered sales representatives are liberated to focus their efforts on what matters most: nurturing each relationship to improve marketing effectiveness and sales performance. Basing such important decisions on statistical insights also eliminates guesswork, and can increase your chances of commercial success.
Carry Out Successful Closed-Loop Marketing Initiatives
When it comes to marketing in today's competitive environment, executing targeted, effective and optimised campaigns that result in successful sales is key. To do this, you can incorporate data analytics into your approach. Why? Because marketing strategies that don't make use of the latter often aren't as effective.
Traditional marketing solutions normally rely heavily on historic data from past campaigns to inform their future strategies. Without data analytics, such an approach can often be guided by subjectivity, rather than data-led objectivity.
The entire campaign is also sometimes executed to completion before its impact on sales is reviewed and evaluated – as marketers may not possess the required tools to obtain real-time campaign feedback and make the necessary adjustments in a timely fashion.
But with the help of advanced data analytics, businesses can gain the required information to carry out successful closed-loop marketing initiatives: whereby customer behaviour is tracked, evaluated, and responded to at every touchpoint along the customer journey in order to achieve the best ROI.
With data analytics tools, you can ensure that information related to real-time feedback collection and in-market tracking is being garnered, integrated and analysed to reveal insights that can inform marketing strategies. Pharmaceutical marketers can thus attain a more holistic picture of the process and ensure that they are running effective campaigns.
Take, for instance, using data analytics – in particular, AI-driven predictive-modelling tools – to optimise a new product launch. The software works by collecting an immense amount of relevant information – which can include Covid-19 transmission rates, transactional figures and various HCP preferences – and entering it into a forecasting model. At this stage, marketers can use scenario-based planning to predict future sales and demand figures based on different market conditions. This allows them to devise strategies that cater specifically to the respective markets.
As the launch proceeds, even more data is collected and entered into the model: including market feedback, survey results, reception from HCPs and sales figures. Using the relevant AI technologies, the model quickly processes this new information and adjusts its forecasts and recommendations accordingly.
These insights can be used to guide marketing initiatives in real time: be it scrapping elements that aren't quite working; tweaking tactics to cater to different markets; or scaling up successful initiatives. This removes decision-making risks and allows marketers to make confident, rapid and agile changes to drive better sales results.
Make Effective Pricing Decisions Across Various Markets
Pricing pharmaceutical products is a complex affair, and companies are under increasing pressure to get the numbers right. Research, drug development and operations are costly processes that businesses look to account for through their sales figures, while the rising cost of healthcare means that prices are bound to come under a high degree of scrutiny.
Take a moment to think of all the different aspects that go into determining whether to commercialise a pharmaceutical product, and the amount at which you should set your initial launch price. For starters, there are the internal fixed organisational costs to cover: including spending on research efforts, clinical trials and the supply chain.
Then, there is the complicated network of external factors that go into determining the likely maximum price that a payer will be willing to pay for the product. Such variables can include how unique the product's clinical mode of action is compared to its counterparts; how effective the product is in relation to comparable alternatives; the pricing of similar products in other markets; the rate of reimbursements received; the size of the patient population; and the product's contribution margin.
In order to account for this myriad of factors in a timely, cost-effective and accurate manner, you can draw on data analysis to guide your pricing strategies. Advanced analytics tools can aggregate the aforementioned information from various sources. The figures are then fed into a model, where they are processed and evaluated using AI-powered algorithms.
The system can subsequently generate pricing recommendations for specific products across a range of market conditions. Equipped with these insights, companies can devise tailored, scientific pricing strategies across different channels, markets, payers and providers in a manner that helps to maximise profitability.
Conclusion: Working with the Right Data Analytics Provider
Do you want to achieve incredible insights into your customers, the overall pharmaceutical marketplace and your own internal operations? In order to do so, you'll have to unlock the power of big data and advanced analytics by teaming up with the right partner.
The ideal data analytics provider will have a proven track record of helping organisations deploy successful data solutions. They will understand your individual needs, and be able to offer top-quality, customised services from a holistic range of the latest technologies. And they can ensure that all data is handled efficiently and effectively, while adhering to worldwide data-protection and patient-confidentially laws.
Lynx Analytics is the reliable and trusted partner you need to future-proof your business. Founded in 2010, the Singapore-headquartered company has a wealth of expertise obtained through many years of deploying analytics solutions.
It is a pioneer in AI and data science solutions – with strong expertise in predictive analytics models that harness cutting-edge AI and machine-learning techniques – and offers an assortment of both consulting and software services. Furthermore, its solutions are easily integrated with popular CRM systems such as Veeva for a seamless user experience.
Lynx Analytics empowers pharmaceutical industry leaders to generate better data-driven insights, forecast future trends and optimise their operations. Rather than adopt a cookie-cutter, one-size-fits-all approach, its solutions are unique and highly targeted to each individual client – and can be implemented immediately.
Are you ready to transform your company with data analytics?
Contact the team to find out more about how Lynx Analytics can bring your life sciences business into the 21st century.